Timeshare Industry's "Responsible Exit" Program is a Fraud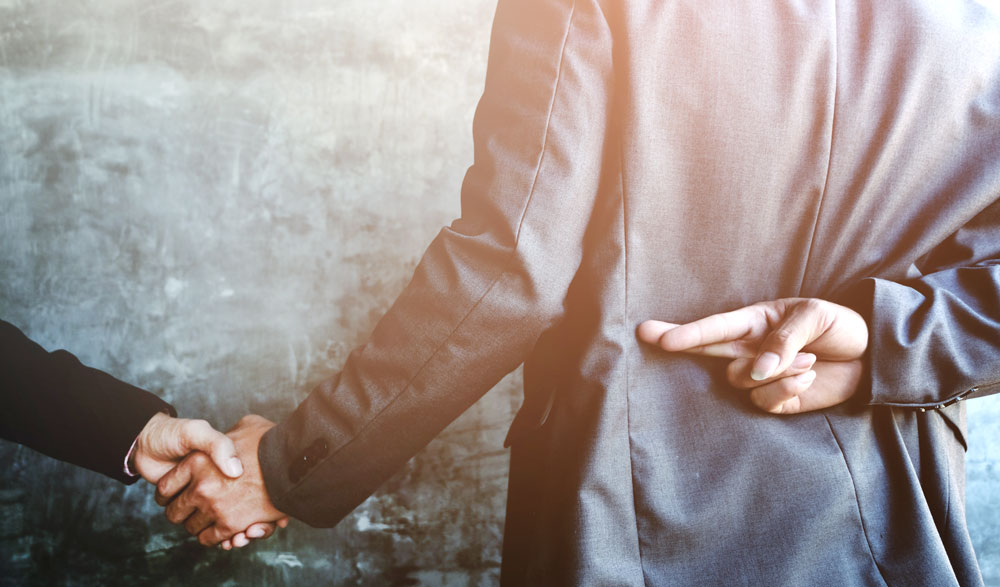 Timeshare Industry's "Responsible Exit" Program is a Fraud
Coalition to Reform Timeshare Staff | July 12, 2019
The timeshare industry's so-called "Responsible Exit" program is an outright fraud, according to documents and interviews obtained by the Coalition from the industry's annual developer conference, known as ARDA WORLD.
The materials, delivered in person by Ken McKelvey, chairman of ARDA-ROC (American Resort Development Association-Resort Owners Coalition) reveal the industry's true intent with the late 2018 rollout of Responsible Exit: instead of providing longtime owners with an easy path to terminate their timeshares, the program provides an outstanding platform to "upsell" owners to buy even more travel club points that they can ill afford and may never use.
"The best thing we can do with exit (is) judicial foreclosure, ruin the credit and enforce the contract," McKelvey said, according to minutes of the April 10 meeting of ARDA's Resort Operations Committee. "Each developer should have an exit strategy office with (their) call center, also can be opportunity to upsell. Only 40-50% (of owners) actually exit after reaching the office of exit."
In an industry that has long prospered on first-day, high-priced sales presentations, the opportunity to upsell existing owners has become a Holy Grail for major timeshare developers. Since the 2008 recession, more than 50 percent of all new sales have gone to existing owners who've been persuaded to upgrade their memberships. Existing owners are typically easier to sell because they are familiar with the product. The marketing costs are dramatically lower, as well.
McKelvey is an industry veteran and former top executive of Defender Resorts. In recent years, he has become the primary promoter of ARDA-ROC, which collects approximately $6 million per year from timeshare owners who pay for their membership as part of their annual maintenance fees to developers. ARDA-ROC purports to represent owner interests. In truth, it is a legally independent but closely aligned arm of the developer industry, promoting the benefits of ownership on behalf, ostensibly, of rank and file timeshare owners. It has never, however, opposed a legislative or legal initiative supported by the industry's powerful lobbying arm, ARDA.
At a Florida legislative hearing in March, McKelvey testified that all legacy (older) timeshare resorts have reasonable exit programs for owners who have financial or lifestyle hardships. The industry's Responsible Exit program, he said, is designed to educate owners who belong to the major brand-name timeshare clubs, including Wyndham, Diamond, Marriott and Vistana. All of the major chains, he added, have workable (but unpublicized) programs to help members in need.
According to our Coalition sources, however, the real purpose of Responsible Exit is to provide the industry with a public relations cover for its long-standing, anti-consumer practices toward longtime owners who want to get out of their timeshare contracts. The target audience of Responsible Exit is not owners, but lawmakers and regulators who might otherwise crack down on an industry that puts sales first, and customers second, by enforcing one-sided contracts that lock owners into lifetime timeshare contracts.
The secondary motive of Responsible Exit is to generate momentum, and support, for the industry's strong-arm efforts to crush third-party exit companies, and their attorneys, who actually help owners get out of their timeshares. McKelvey, representing ARDA-ROC, said the industry's legal attack on exit companies is aimed at scammers who prey upon timeshare owners — but he has never attempted to distinguish or identify legitimate exit companies from the scammers.
At that same legislative hearing, Florida regulators said the bulk of the complaints they receive about timeshares still focus on deceptive sales practices and misrepresentations during sales tours. Only a small fraction dealt with complaints about exit companies.
So, for now, regardless of McKelvey's rhetoric, the industry's REAL approach to consumers who want exits is to foreclose on delinquent owners, report them to credit agencies and "enforce the contract" — which means, don't let them exit.
If that's the "best thing" the industry can do, it can do a lot better.
"This is just another example of the timeshare industry's arrogance toward the consumers who pay all their bills," said Coalition Founder Brandon Reed, who also owns the Washington-based Timeshare Exit Team company. "The Responsible Exit program is window dressing and a total fraud upon consumers. We hear from hundreds of people, per week, who have been threatened and harassed by developers who refused to cancel their contracts. This is also why we formed the Coalition. We want to promote real reform, not PR stunts, so we can educate consumers about the truth about timeshare."
Help yourself and other timeshare owners. Join the coalition. Sign the petition.
The Coalition to Reform Timeshare is dedicated to reforming the timeshare industry. We advocate that timeshare companies should be subject to a strict code of ethics and transparency in their sales techniques. 
Terms & Conditions  © 2019 Coalition to Reform Timeshare